In the following paragraphs, we're going to talk about Tobey Maguire poker gambling. He has made a name for himself in the gambling world, and we've managed to collect some interesting facts about it. We cannot miss to mentioning Molly's Game as well – the book and the movie that showed a different side to the beloved actor.
Tobey Maguire Acting Career – Short History
We will keep this section short, but we do want to highlight Mr Maguire's Hollywood career. Tobias Vincent Maguire was born in 1975 in Santa Monica, California. His career as an actor starts in 1989 with his first film feature in 'The Wizard'. As a child actor in the early 1990's, he has a few small gigs in movies, TV series and commercials. During this period, Maguire befriends Leonardo DiCaprio, and both turned into a Hollywood dream team, auditioning together and recommending each other to famous producers.
Tobey's acting career takes a leap with 'Ride with the Devil' and the movie 'Cats & Dogs', where he is the voice of the beloved beagle puppy, Lou. Probably the biggest breakthrough for the blue-eyed actor came in 2002, where the star took the role of Peter Parker – the Marvel's Spider-Man. Tobey was the superhero for two more movies, before Andrew Garfield took the role in The Amazing Spider-Man in 2012.
Maguire has many more successful roles after the hit Marvel trilogy, including 'The Great Gatsby', where he and DiCaprio shared the set. There are also speculations that the first Peter Parker will appear in the Spider-Man film in 2021, alongside Tom Holland. Fingers crossed!
Tobey Maguire and Gambling – Poker Love
Celebrities do all sorts of weird things out of boredom or simply because they like it. A lot of us probably know that Tobey Maguire has a thing for gambling, especially poker. He has had a lot of successful games, and has taken part in lots of tournaments across the States with fellow actors and friends. But there is one tournament that was the headline of all media.
Interesting fact:
Did you know that Tobey Maguire does not eat meat? The star has been a vegetarian since 1992 and switched to a vegan diet in 2009. He has had problems with heavy alcohol in his early teens, but has been sober since the age of 19.
In 2011, Tobey Maguire had to settle a lawsuit to prevent having to pay back a huge amount of money he had won 3 years back in a poker game. He did play against a person, who had used stolen cash as his bet. Maguire is a great player, but this incident has taken a toll on his career and reputation that has stuck through time.
A Look at Tobey's Game
Most of you have probably read our review on Molly's Game. Some of you may have even read the book or watched the movie based on it. Tobey Maguire is present in both –Molly Bloom shares about her real-life encounters with the actor at her underground private poker games for VIPs. The stories may shock you!
It looks like Tobey Maguire is the bad Peter Parker when it comes to gambling. Molly describes him as rude and even aggressive if he has a losing hand in poker. She shares that he would embarrass her in front of other players, calling her names and making her do absurd things for tips.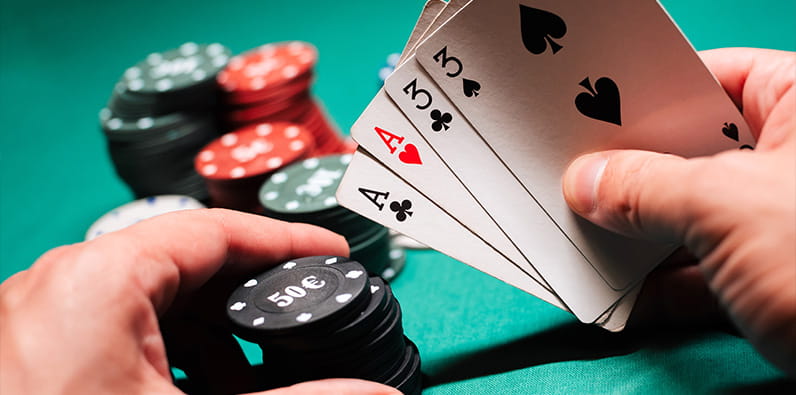 It is speculated and maybe even confirmed that the mysterious Player X is actually Tobey Maguire in real life. A lot of small clues in the movie and the book led to people believing that the actor is the mastermind behind the underground poker tournaments and that he's has partnered up with Bloom, who he later throws out.
Interesting fact:
Tobey is extremely rude and tries to make Bloom bark like a seal for $1000 at a private game.
Tobey Maguire and Houston Curtis
Before the fiasco with Molly Bloom, Maguire meets Curtis in 2004. Curtis is a TV producer, who quickly befriends Maguire and gets involved in his private poker nights at home. At the time, our beloved Peter Parker hosted small poker games with fellow actors Leo DiCaprio, Ben Affleck, Matt Damon and others. His ex-wife had the role of a hostess and a waitress, and Tobey would make his friends tip her. Curtis shared in an interview that he tried not to win as much so that he can be invited again. As mentioned earlier, Tobey was quite a good player and didn't like the idea of losing.
They both teamed up and started hosting more private games. For a while, the poker gatherings would take place at Maguire's household, but that quickly came to an end, and a new location had to be chosen. Apparently, Tobey does not like guests at his home and is kind of a germophobe. That's how the games later took place at the Viper Room nightclub.
This is where it gets interesting. This is the same club described in Molly's Game and the actual place where Curtis and Maguire meet Bloom. Houston shares in interviews and in his book 'Billion Dollar Hollywood Heist' that Molly Bloom has nothing to do with the underground tournaments that he and Maguire hosted. She was not the mastermind as she describes herself – she is a simple, beautiful distraction and a waitress during gameplay.
Does Tobey Maguire Have a Gambling Addiction?
Keeping in mind everything written above, it is hard to ignore that Tobey Maguire might have struggled with poker addiction. There are a lot of signs and symptoms of gambling addiction, including his rude, even crazy at times, behaviour, his determination to win every game he is involved in, not to mention the great poker skills that he has developed with the years.
It is that 2009 game that changes everything, and, as of now, the actor is reported to not organise tournaments or stay in touch with either Bloom or Curtis. Tobey Maguire playing poker days are over, the bad Peter Parker was crushed. Let's hope that he doesn't make a comeback anytime soon.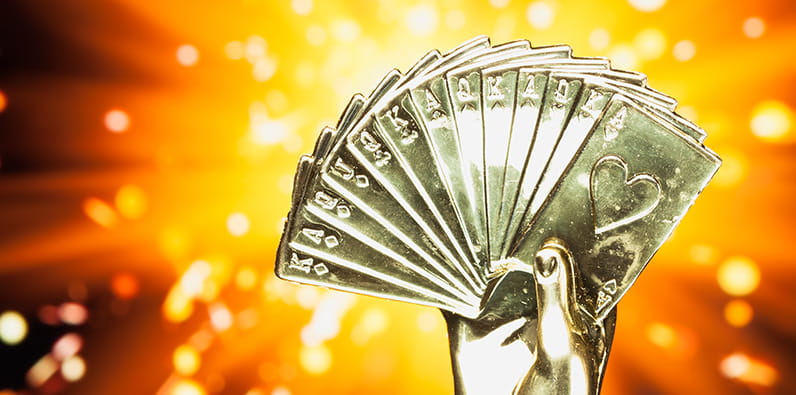 This is the time for us to add a very important note – play responsibly! Gambling addiction is a serious illness that can lead to a lot of problems. Do your best to control yourself, whether you're playing in a land-based casino or you are browsing through the internet. Even if you play at some of the best poker sites that are licensed and strictly regulated, you must be a responsible player!
Where Is Tobey Maguire Today?
The actor has been very low key for the past years. He has had a few cameos in movies, went through a divorce and actually moved to independent cinema. Maguire has shifted from actor to producer, has a bunch of interesting movies in his portfolio, and he has even established his own company.
Alongside producing, acting, and taking care of his children, our beloved Spider-Man has a lot of hobbies and a long list of leisure activities that are quite interesting. One that stands out is that Maguire is a competitive puzzler. Yes, he likes to put together puzzles at a fast rate. We would definitely want to see that in real life!
Conclusion
In conclusion, Tobey Maguire is a famous actor with a sweet tooth for a good gamble. He has been playing poker for years, has had a lot of wins and some losses that might have made him lose his temper and act a bit rude towards others. As far as we know, now Maguire is no longer gambling and is focused on his personal life. We will definitely keep you updated!
FAQ
We've gathered some questions about the Tobey Maguire gambling situation. We've got help from our expert editors to give you as much information as possible in short answers to a few of the most popular questions regarding the topic.