WV Gambling Laws in 2021
West Virginia gambling laws are quite liberal when compared to many other states in the country. This is true for both retail and online gambling products, making West Virginia one of the best places to be a gambler in the US. To make a long story short, WV players get to enjoy all forms of gambling. Specifically, here are all gaming products available in the state:
| 🎲 Gambling Products | Legal Status |
| --- | --- |
| 🎰 Casino | Legal |
| 🏈 Sports Betting | Legal |
| 🐴 Racing | Legal |
| ♠ Poker | Legal |
| 🎁 Bingo & Raffles | Legal (Charity Only) |
| 💻 Online Gaming | Legal |
As you can see, WV gambling laws are broadly permissive, allowing residents to engage in all different kinds of gaming. This level of gambling freedom is only seen in a couple of the states, many of them tourist destinations. This makes West Virginia a unique case study, in stark contrast to neighbouring Virginia and its gambling laws. Below, we will go deeper into the multiple gambling products available.
West Virginia Laws on Gambling in Casinos
In the past, casino gaming was one of the few forms of wagering permitted under WV gambling laws. Unlike most other states, West Virginia didn't limit its residents to casual gaming and actually gave them access to full-fledged casino games. Casinos have been around for a while, though most of them usually shared the same location as racetracks. Called 'racinos', these establishments offered visitors the opportunity to bet on races and casino games at the same time. Here are all land-based casinos in West Virginia:
| 🏛 Venue | Status | Location |
| --- | --- | --- |
| 1️⃣ The Greenbrier | Casino | White Sulphur Springs, WV |
| 2️⃣ Hollywood Casino at Charles Town Races | Racino | Charles Town, WV |
| 3️⃣ Mardi Gras Casino & Resort | Racino | Cross Lanes, WV |
| 4️⃣ Mountaineer Casino, Racetrack & Resort | Racino | New Cumberland, WV |
| 5️⃣ Wheeling Island Hotel-Casino-Racetrack | Racino | Wheeling, WV |
Each of these offers players a selection of video lottery terminals, more commonly called slot machines. Up until 2007, no table games were allowed at these venues, but that was rectified. It is worth pointing out that there are no Native American casinos in West Virginia. As such, all establishments listed above are full commercial operations.
Ever since PAPSA was passed on the federal level, sports betting was practically illegal all over the country. However, 2018 brought changes and the controversial act was repealed. This opened the games for individual states to legalize sports betting locally and introduce legislation to regulate it. West Virginia was one of the first to jump at this opportunity, and since then, numerous operators have received licenses to engage in bookmaking.
Established gambling companies were quick to swoop in and take advantage of this new opportunity. As a result, WV gamblers now have several options to place bets on sports events. This also includes horse and dog racing events. Unlike the general sports betting scene, betting on races was always allowed in West Virginia.
Under the previous West Virginia gambling laws, racetracks were allowed to operate, and there are several of them spread out across the state. As mentioned above, these also doubled down as casino gaming establishments. This has led to them being known as 'racinos', which is no doubt amusing as monikers go.
Charitable WV Gambling Laws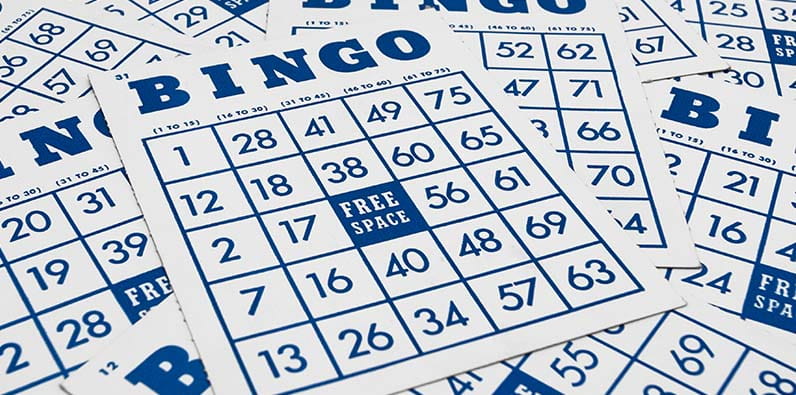 Charitable gaming is also permitted by the West Virginia laws of gambling. Specifically, charity gaming laws allow the organization of bingo events and only by registered and licensed entities.
To receive a charity gambling license, an organization needs to be operational for two or more years with active participation in charity or public service affairs. Such licenses are valid for one year, and holders have to reapply every year. There are also limited occasion licenses, which are short-term permits, allowing an organization to hold bingo events once every 24 hours.
Online Gambling Laws in West Virginia
For the longest time, WV online gambling was not legally defined in any piece of legislation. While the state did forbid betting on "unlicensed games", it was not clear whether that included online ones, as well. This grey area allowed WV gamblers to more or less freely gamble on the Internet with offshore platforms since local US online gambling sites weren't available yet. While it was not technically legal, it wasn't illegal either. As such, there was no enforcement of established laws, and no players were fined or otherwise prosecuted.
Of course, it was only a matter of time for this gap in the law to be fixed. The moment came in 2019 with the introduction of the West Virginia Lottery Interactive Wagering Act. It introduced modern and relevant legislation to regulate online gambling activities for WV residents. Currently, the online gambling laws in West Virginia allow for the following gambling products:
| 🎲 Online Gambling Product | Legal Status |
| --- | --- |
| 🎰 Casino | Legal |
| 🏈 Sports Betting | Legal |
| 🐴 Racing | Legal |
| ♠ Poker | Legal |
| 🎁 Bingo & Raffles | Legal |
With the new laws, West Virginia can be considered as one of the most liberal states in terms of online gambling. Players have access to all major forms of gambling with little restrictions, available at locally licensed operators. Of course, with the introduction of the Wagering Act, offshore gaming has become an illegal activity.
Playing at unlicensed operators, whether retail or online, carries a penalty for each individual bet. As such, WV players are advised to stick with local gambling sites. This should be no issue, since the best US online casinos are looking quite good.
Popular Questions
If you still have questions about WV gambling laws, please have a look at the FAQ below. We have condensed the article, presenting you only with the most crucial information found above. This way, you can easily get an idea of what WV players get to enjoy.